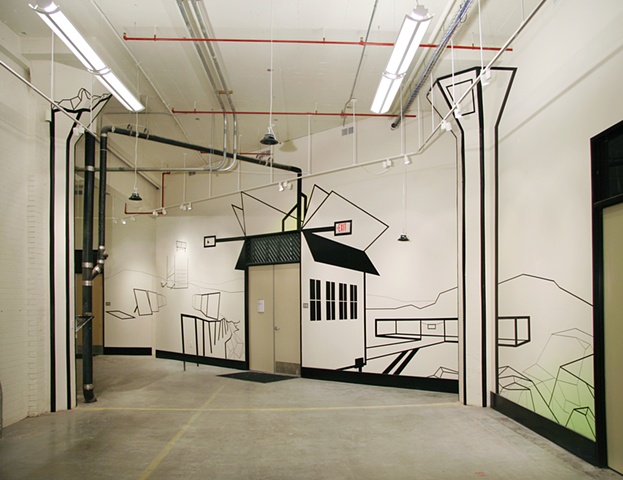 TILT Export: Approximate
Featuring the work of Damien Gilley and Ethan Rose
galleryHOMELAND
Portland, Oregon
2009
Partnering with galleryHOMELAND, Jenene Nagy and Josh Smith are pleased to announce the opening of TILT Export: Approximate, featuring new work by Damien Gilley and Ethan Rose. Using the unique architecture of the gallery as a launching off point, both artists worked collaboratively to identify, alter, and enhance its nuances. The gallery is a space that is an in-between, a place of convergence, whether it be social, auditory, or historical. Gilley's cool and removed tape installation echoes the vast industriousness of the history of the building while Rose's reverberating sound piece reflect this transitory nature, simultaneously inviting the visitor to dwell and explore the reactive alterations.
Read the review by Brian Libby here: blog.oregonlive.com/visualarts/2009/04/?
And by John Motley here: www.portlandmercury.com/portland/sensor?